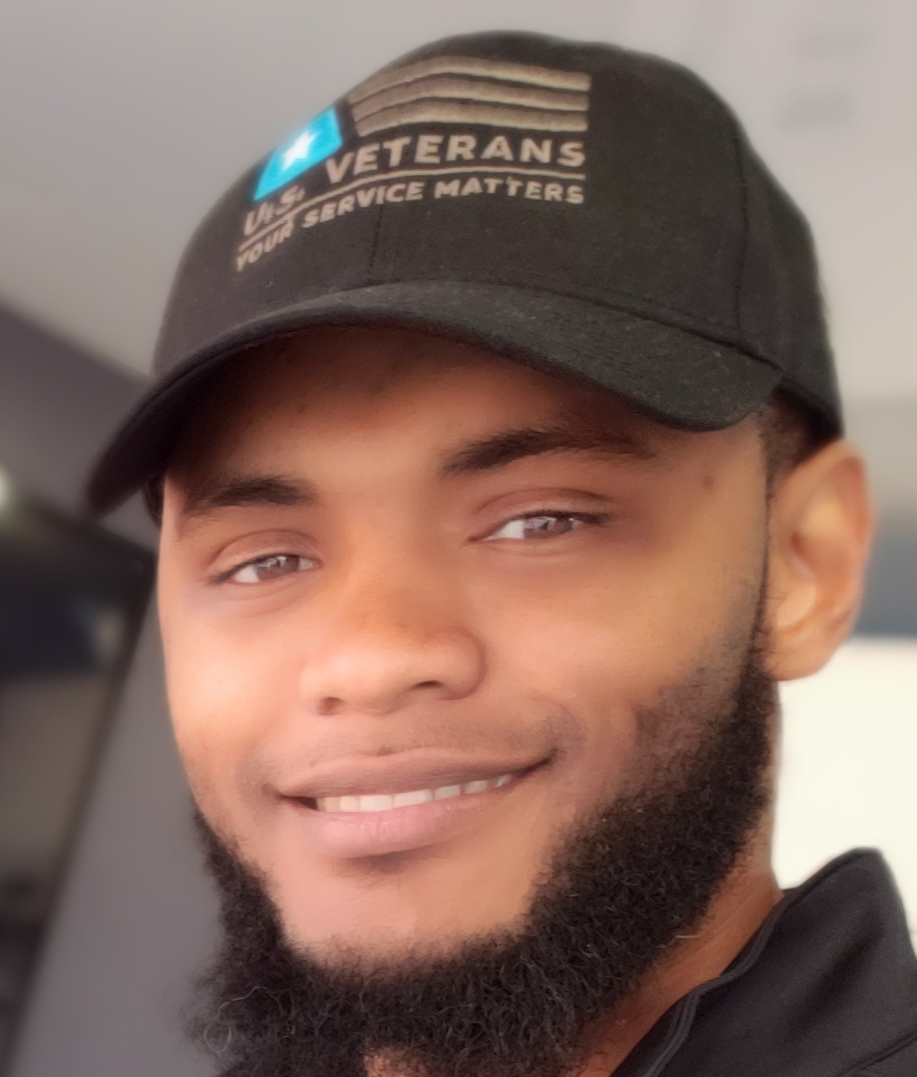 Transitioning from military service to a civilian career often takes time. That wasn't the case for Thomas McAfee. One month after he finished his duty with the Air Force, he took his first step into a career filled with opportunity.
"I was an air traffic controller and always big on technology. DirectTV came to do an install, and the technician happened to be a veteran." San Antonio, Thomas' stomping grounds, is home to five military bases. When you've done your service, you learn when to spot a fellow veteran from the crowd. Thomas and his technician chatted, and before long, he started as a technician himself.
"The biggest thing that stood out to me was hearing about the camaraderie. It sounded very similar to how the military was and that helped make it an easy decision. In that role – and the role I'm in now – the military background helps a lot."
Thomas thanks the leadership skills, work ethic, and discipline the Air Force instilled in him for taking him so far. His success allowed him to develop his career. Though he no longer climbs telephone poles, Thomas still travels the open roads.
Staying Mobile
Today, Thomas is a Promotional Sales Representative. In a world where technology continues evolving, his teams bring the latest phones, apps, and services directly to the customer. Sports games, rodeos, conventions – each day is an opportunity to connect with a new community and discover places he would have never visited in any other role. Naturally, a career shift also means new goals, responsibilities and environment.
"In the technician world you are on your own a lot more. We had a team, and when we were together it was fun. Most of the time, though, you're by yourself.
"On the sales side, you're around a group of people all the time. I've been able to meet with others, build relationships and valuable networks that would pay off months later. I can meet military members, first responders, even members of Congress. Just like in the military, I feel like I can be an individual while still working within a team. I don't feel discriminated in any way by how I look or talk, I can still be myself."
Moving Forward
Time didn't slow down Thomas' passion for technology. If anything, it grew stronger as he took on more hands-on experience with tech. As a veteran, he plans to make good use of his perks that help pay for schooling. Thomas wants to go back and complete his education in Information Technology, pivoting his career once more into IT with AT&T. He's already connected with a strong veteran network and is planning to join the AT&T Veterans Employee Resource Group.
"There are a lot of veterans who are AT&T employees here. You can just tell, they have a sort of aura around them. Many people finish their service and then work here, or they still have family members or spouses in the military. I've been to quite a few veteran events and volunteer at a group that sends care packages overseas. Body wash, toothpaste, toothbrushes, things we usually take for granted but many active duty military members don't have easy access to."
As for veterans who haven't fully transitioned into a civilian career yet, Thomas recommends putting their foot in the door right away.
"When you get in, get in. There are so many opportunities here that you can branch out and do anything. I was in a retail store for 10 months before they encouraged me to join the promotional sales side. No matter what role you're in, go in and enjoy it. If you're a veteran, it's going to be fairly similar to what you know, and you have so many avenues in which to expand outside your hometown.
"AT&T still guarantees jobs even when veterans have to go back to duty. My wife is still in the military, so I might have to move at any time – that didn't scare anyone from hiring me."
Change remains a constant, but the values help Thomas stay focused on what matters: Doing the right thing.
"The Air Force core values are integrity first, service before self, and excellence in all we do. AT&T's community response to natural disasters like Hurricane Harvey and Maria – getting people from all over the country to provide a means of communicating with loved ones and providing relief efforts – it was second-to-none. AT&T has been such a blessing to my family and I'm forever grateful for the opportunity to work here."
Learn More