What does it mean to go All In? Our people explored that question at this year's Employee Group Conference (EGC 2019) – our annual celebration of our 50+ employee groups. This year, over 2,000 employees from around the globe gathered in Dallas to participate in a weekend of networking, panels, and volunteering.
Employee Groups at AT&T rally around a cause, identity, or background their members are passionate about. It is thanks to these groups our people can pool their resources together to transform culture, innovation and community. Just to name a few accomplishments, our employee groups have:
Leading up to the conference our employee groups also run #OurEGThing, where they educate and encourage employees to join through volunteering events across the country. This event allows members who may not be able to visit Dallas to participate in their own way. That could mean leaving messages of kindness to those who may need it most or packing over 1,000 sandwiches for local shelters. The employee group spirit reigns strong throughout the year, EGC 2019 is simply a time to celebrate it!
New Faces
This year's employee group conference was the first to include all of our operating companies. Leaders and groups from Warner Media, Xandr, and other affiliates gathered to discuss their experiences at panels and diversity workshops. The LGBTQ+ community was a central topic at many talks. AT&T and WarnerMedia executives shared their stories on coming out, the challenges they faced, and why it is so valuable to self identify.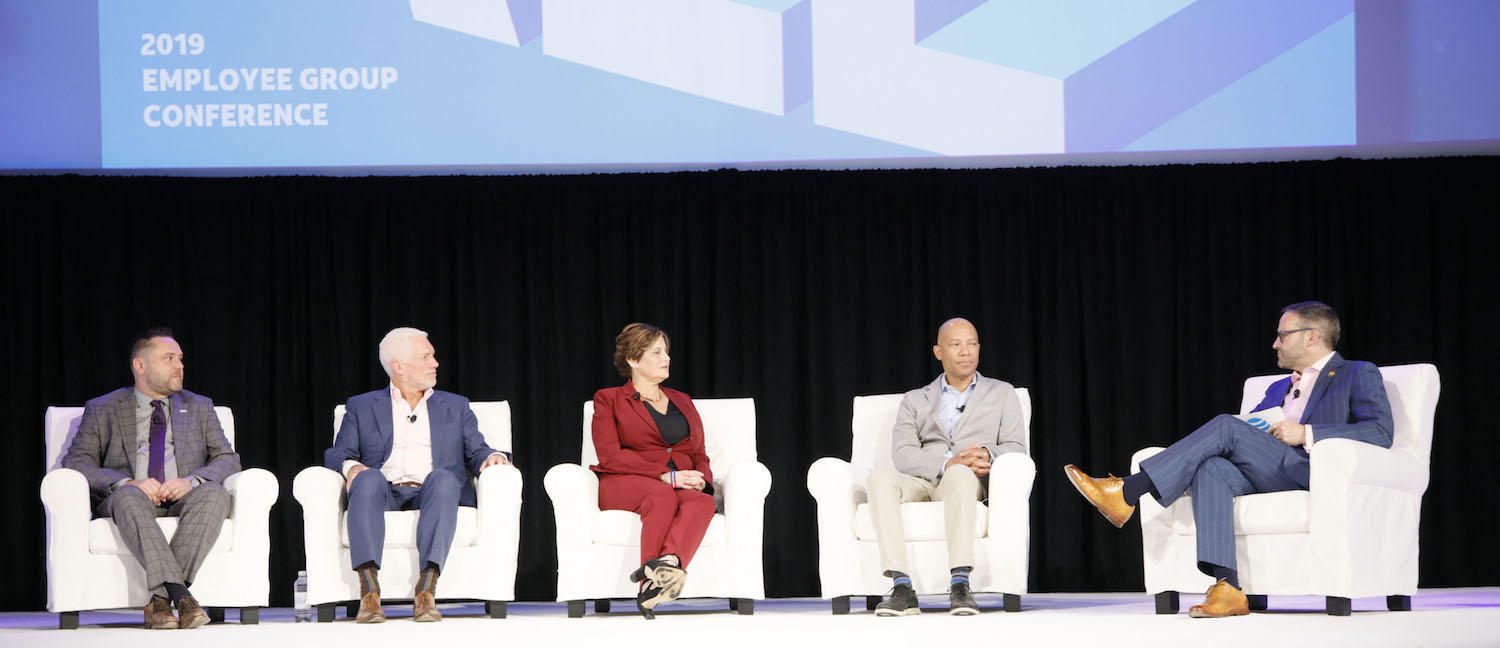 Take a look at a few highlights our people shared from the conference!
On the Floor
A few of our speakers
Closing with community service
EGC 2019 may have ended, but our employee groups aren't slowing down anytime soon. See how Diversity and inclusion is evolving our culture, technology, and #LifeAtATT.
learn more about diversity and inclusion at AT&T