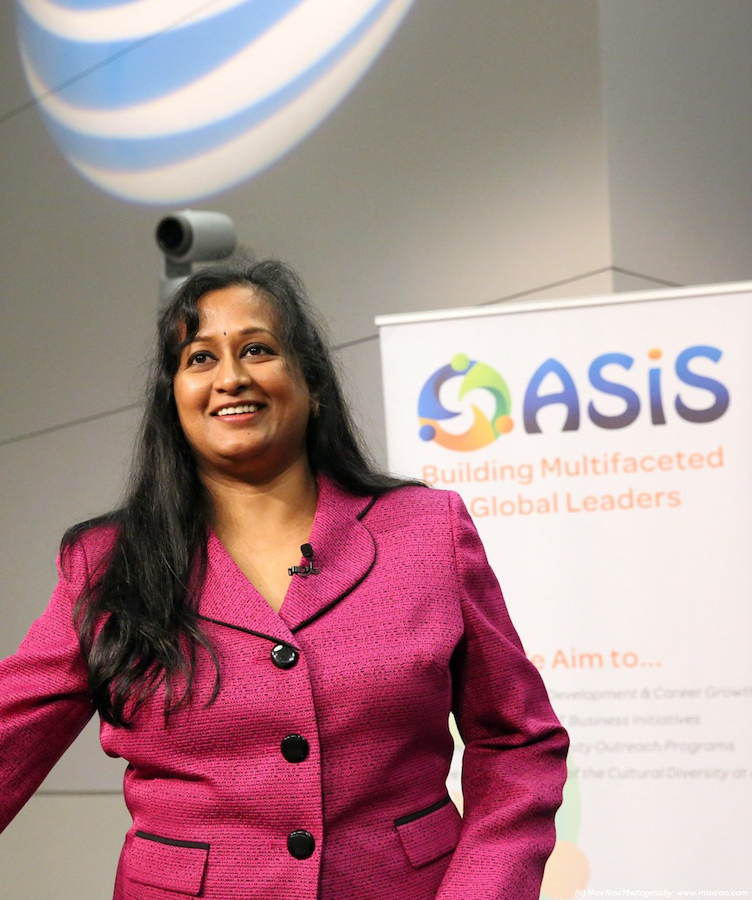 Aarthie Namasivayam is proud to show was employee groups can accomplish, embracing the opportunities and platforms leveraged by our people. After some contract work, she started a full-time position with AT&T in Information Technology (IT). The field was her world for over 14 years – and she was good at it. Over the horizon, however, she knew she could achieve more.
Career pivots are easier said than done. They require moving outside comfort zones, tackling new challenges and meeting people outside your network. That's why Aarthie says she owes so much to OASIS, one of AT&T's employee resource groups.
Starting as a non-profit organization of Asian-Indian members within AT&T, OASIS' first chapter opened in St. Louis in 2001. Then chapters were formed in Bay Area, The Great Lakes and New Jersey. Before long, chapters across the country came together to create one, national group. Aarthie, inspired by her peers' experience within the employee group, joined in 2007.
"You need to come out of your comfort zone, talk to people and learn new things. I saw a lot of that happening in OASIS and it was a good platform to leverage my interests. I reached out to people in many different fields for networking and mentorship opportunities.
"Coming out of IT after 14 years was hard, but leveraging OASIS helped out a lot. Not just with networking, but with meeting new friends and gaining exposure in other areas – backgrounds and skill sets I never experienced in the past."
Between her daily tasks and her duties within the OASIS EG, Aarthie uses what she learned on one side to contribute to the other. The real strength gained with OASIS, she says, lies in the group's volunteering initiatives and efforts, which help members discover a new potential within themselves.
"That's the mission: Unleash everyone's potential, no matter what background."
Domino Effect
Nothing reflects the OASIS mission better than their Mobile App Development workshops. The sessions launched a chain reaction that grew bigger than anyone could have imagined.
"We always have a big focus on promoting STEM education, especially considering students who drop out of high school and students who are underprivileged or underserved. That's been a motivator for a long time now. In these workshops, we empower girls to pursue higher education from elementary through high school. We conduct hackathons and career exploration events on AT&T premises to give them that exposure."
Students from various hackathons showed interest in business entrepreneurship, which helped launch the OASIS Business Entrepreneurship Workshop in 2017. Students take their learning from Mobile App Development to the next step, starting their own business and bringing their ideas to life. In 2019, a pilot group in Texas launched to help kids with disabilities learn technology and career skills.
OASIS built a technology curriculum, and people started to notice.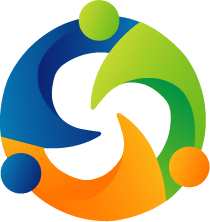 "Internal organizations work with us now to make more workshops happen. We wanted to bring these programs to the wider audience. Think about kids who may not live near major cities. Internal partners help us make these workshops virtual, taking the mentorship program online.
"Mentor any child, at any location, at an easy pace. There's no limit to inspire the kids, the movement keeps going… The Mobile App Development workshop was just the first step."
Getting Involved
Among their employee development initiatives, OASIS focuses on developing Asian women and women of color leaders with the core skills, attitudes and values that are the foundation of quality leadership.
"We want to create resources empowering women and men to be able to network and benefit from mentorship through our program. Our goal is to stem the tide of lost female talent – which is happening at a rate two or three times faster than men – and close the wage gap for Asian women and women of color.
"Women are consistently underrepresented in top positions in every major sector of industry and face the largest gender gap of any racial or ethnic group."
At the start of 2019, OASIS also launched the Your Planet Matters initiative with Do One Thing (DOT) challenges. Reduce, Reuse, and Recycle. Every simple action each of us takes will help make a big difference in saving our precious resources for us and for our future generations. The group plans to host lessons on gardening, composting and planting trees.
"Even though we started as an Asian-Indian organization, we now have members from every different background. We are a family. This all happened because each of us has the same passion to build the community and make a difference.
"AT&T leaders realize the opportunity to understand each other is important. We as human beings should learn to respect each other no matter the background or ability. The platform to do that isn't available everywhere."
For Aarthie, the most important part of joining and getting involved is passing down the lessons to the newest members and helping the community through this platform.
You should always be ready to give back what you have learned to the community. We need to empower everyone to take ownership, give back and help our society through volunteering. As a leader, I have that responsibility and I request my friends and peers be like that."
Learn more about our employee groups