Women play a big role at AT&T. With a workforce of 33% and a management team of 36%, women make a big impact in technology here. Nearly 15,000 AT&T women work in STEM roles, and over 1,100 have earned patents. As a named inventor or co-inventor, AT&T women filed more than 5,000 patents. We're also fortunate to work with a lot of "Women Who Inspire" who are making a difference in their communities and the world at large.
This is why we make sure women at AT&T feel supported in everything they do. From having a strong network of mentors to making sure we ask the tough questions about unconscious bias and gender stereotyping, we aim to provide a true culture of inclusion where every voice matters. One of the ways we do that is through our immense network of Employee Groups (EGs).
Women Of AT&T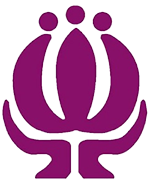 With over 25,000 members in 42 chapters, WOA is the largest Employee Group at AT&T. WOA aims to promote an environment that recognizes the value of women's contributions both inside and outside AT&T, with volunteerism acting as a key pillar. The organization is celebrating its 49th year connecting and inspiring members to achieve their personal and professional goals and affecting change in their communities.
A few of WOA's Key Projects for 2020 included:
Professional Development Webinars with over 10,000 participants focused on interviewing, "storicating" their resume and LinkedIn, leading in adversity and technology innovation.
Women Empowerment advocates pushing to improve pay-gap inequities through education, mentoring and driving awareness.
BELIEVE engagement initiatives across more than 30 communities, encouraging our employees /  members to give back to the communities that we live and work in, with focus on economic development, education and assisting the underserved.
Continuing our efforts to drive "From Tolerance to Understanding" by collaborating with our Employee Group peers on various projects.
Addressing key impacts to our society – we took our WOA ROCKS project from a way of giving hope and encouragement to also speaking up and having difficult conversations about Suicide Awareness and Prevention.
Lollie Ramirez-Bennett Associate Director with AT&T Finance Billing Ops, says that by becoming engaged with our AT&T EGs you can achieve new levels of personal and professional growth, while making a difference in our world.  "Being a member for our Women of AT&T and other EGs has truly expanded my leadership skills, personal satisfaction and without question – my network. I invite you to join us and see what WOA can do for you!" Lollie Ramirez-Bennett CEO, Women of AT&T National Organization. The Women of AT&T Employee Group is just one of many, and it's not the only one supporting the innovative women leaders and trailblazers within our team.
Visit our Employee Group page
to see what their dedication has accomplished, or click to button below to learn more about the women of AT&T.
Learn More