Looking for us? Map your trips to this address: 2250 Imperial Highway, El Segundo, CA 90245
In our El Segundo workspace, members of the AT&T Entertainment Group get to work in a creative environment that reflects our commitment to the future. After all, redefining an industry doesn't just happen at the top level. Every part of our culture challenges the status quo. See how our workspace plays an important role in crafting a unique employee experience.
Our Southern California Workspace
From innovation to environmental responsibility, our offices reflect the essence of who we are. We believe in flexible workspaces, using technology to our advantage, and taking care of our employees. Our designers created the space with the intention to create a high-energy environment that's open, collaborative and draws in natural lighting. In July 2014, the complex earned LEED Platinum Certification for Interior Design and Construction, accomplishing top green building standards. Open air exchanges let our people enjoy a healthier and more comfortable work environment.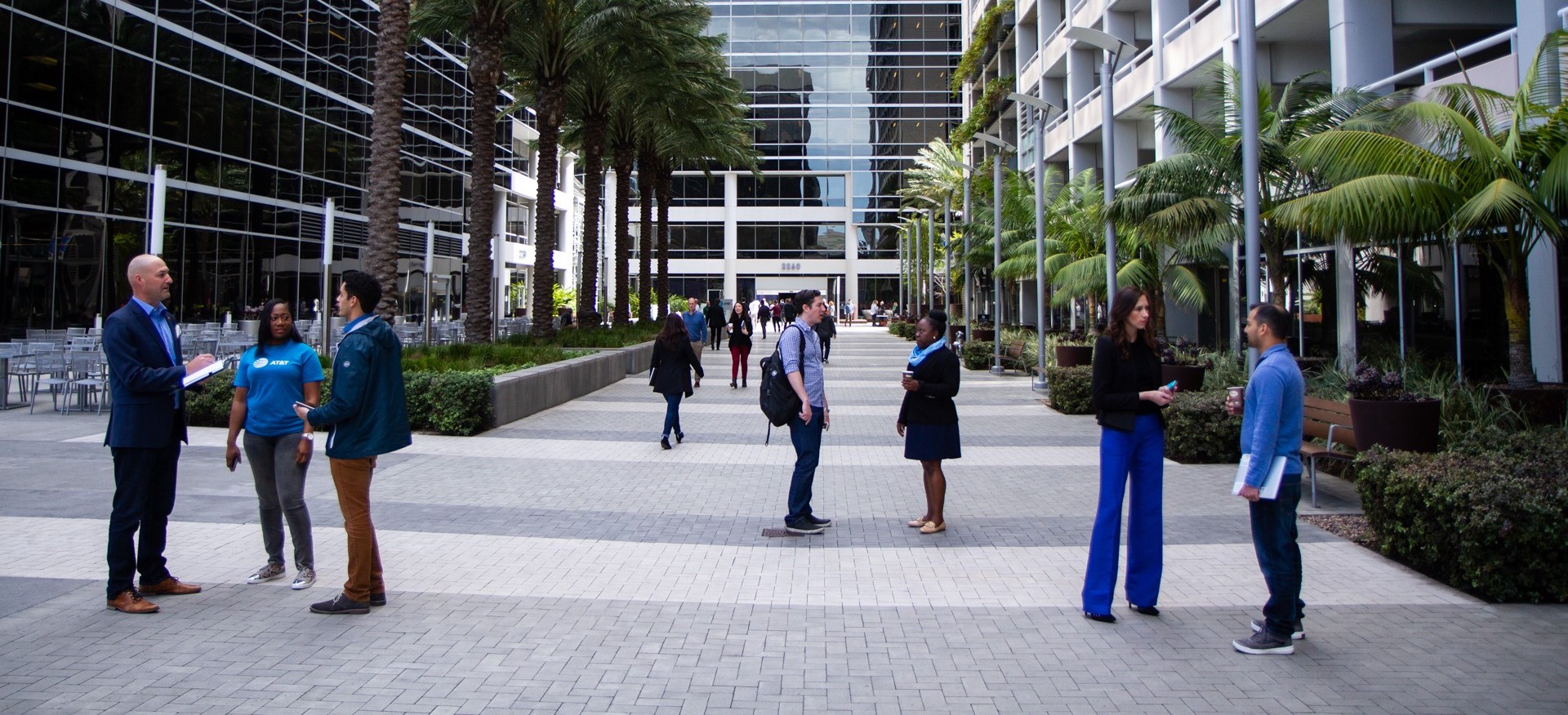 Evolving the Conference Room with Demo Spaces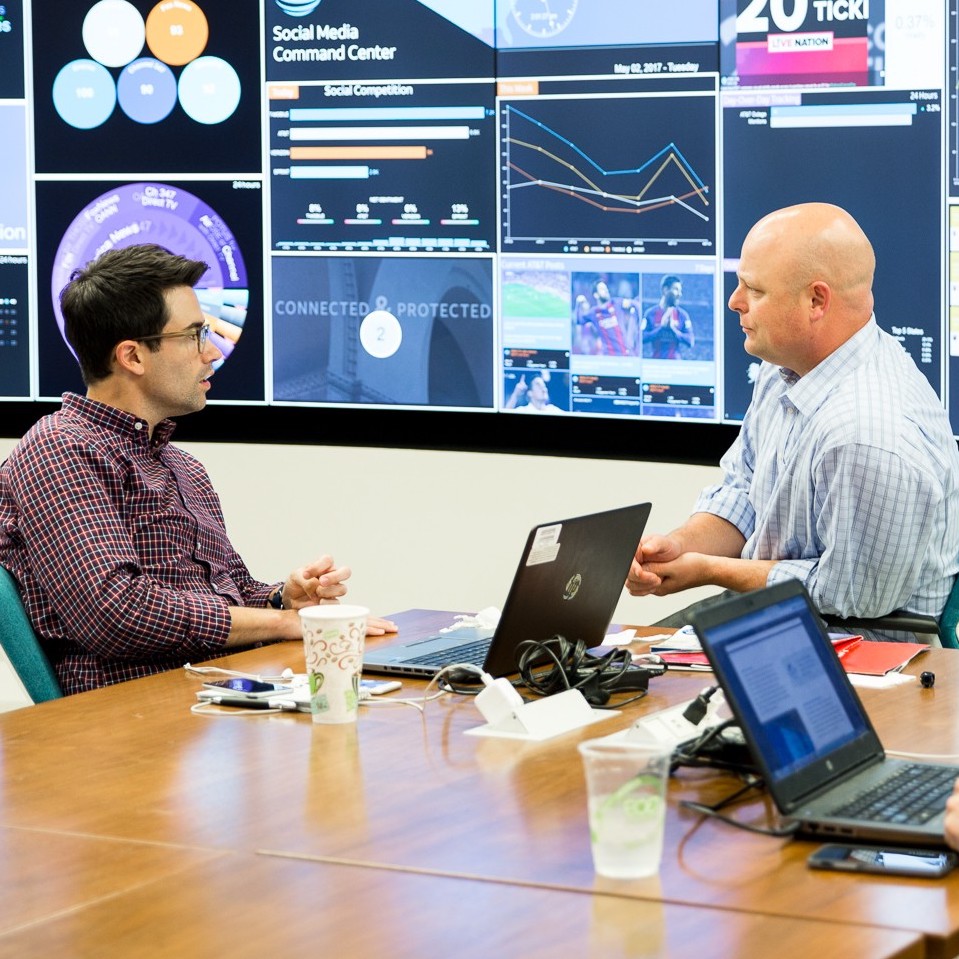 It started with a simple idea from our DIRECTV team: What if our meetings felt a little more like home? Enter Demo Spaces, changing our understanding of the traditional conference room and enjoyed by all departments throughout our El Segundo campus. We said goodbye to the huge tables and office chairs. In their place: Cozy couches, whiteboard walls for creative brainstorming, and monitors for our engineers to test, troubleshoot, and present their products.
Technology at our El Segundo Campus
As soon as you walk in, you'll see how technology is ingrained in who we are. The Cyclone, a larger-than-life LED display that surrounds our main entrance, depicts our vision of the future of television. A pixelated image evolving into a floor-to-ceiling high resolution video display.
We've designed several floors to support the Agile SCRUM method. With this setup, our engineers can hop between teams (for example, from working with television software to working with game consoles). Our people can learn new skills and perspectives that can apply to their original projects.
Our software teams gather every morning for 20 minutes to hold daily standups, discussing what they've learned and how to apply their teachings. Face time is important, so each standup area has teleconferencing capabilities. It's useful for communicating with teams on other floors (it's a big campus), but with the building's networking capabilities, they also chat with engineers in offices around the world – like Tel Aviv.
Break Areas & Employee Wellness
When they're not building something new, our people relax at the on-site café where they can take a coffee break, hang out, or maybe catch up on their favorite sports team. They can also visit the nearby gym that hosts several fitness classes (up to five a day), with activities such as cycling, yoga, boot camp, TRX and more.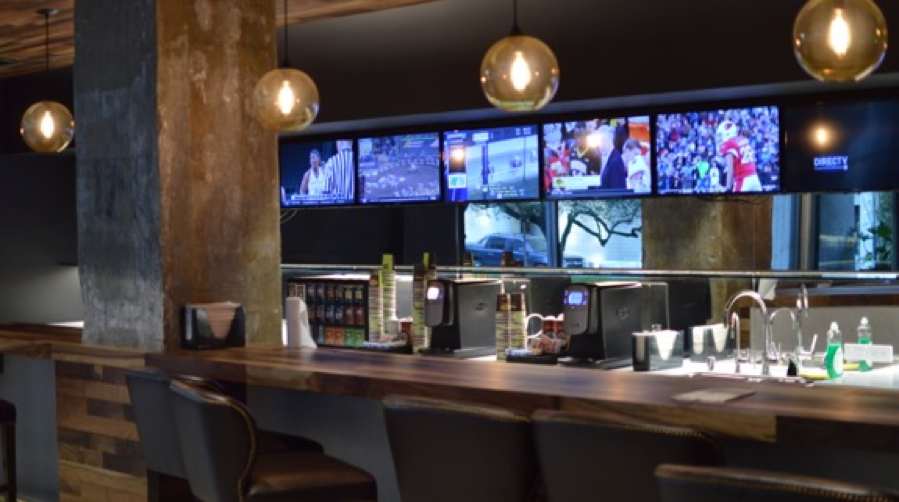 Outside of the El Segundo campus, employees can enjoy various events throughout the year. One example is the Programmer's Fair. Programmers including HBO, Time Warner, and E! Network set up booths on campus where employees can visit throughout the day to pick up free swag and enjoy local flavors from visiting food trucks. There are no shortage of activities, and we're only planning to expand the options.
Ready to visit? 
Explore Opportunities In El Segundo