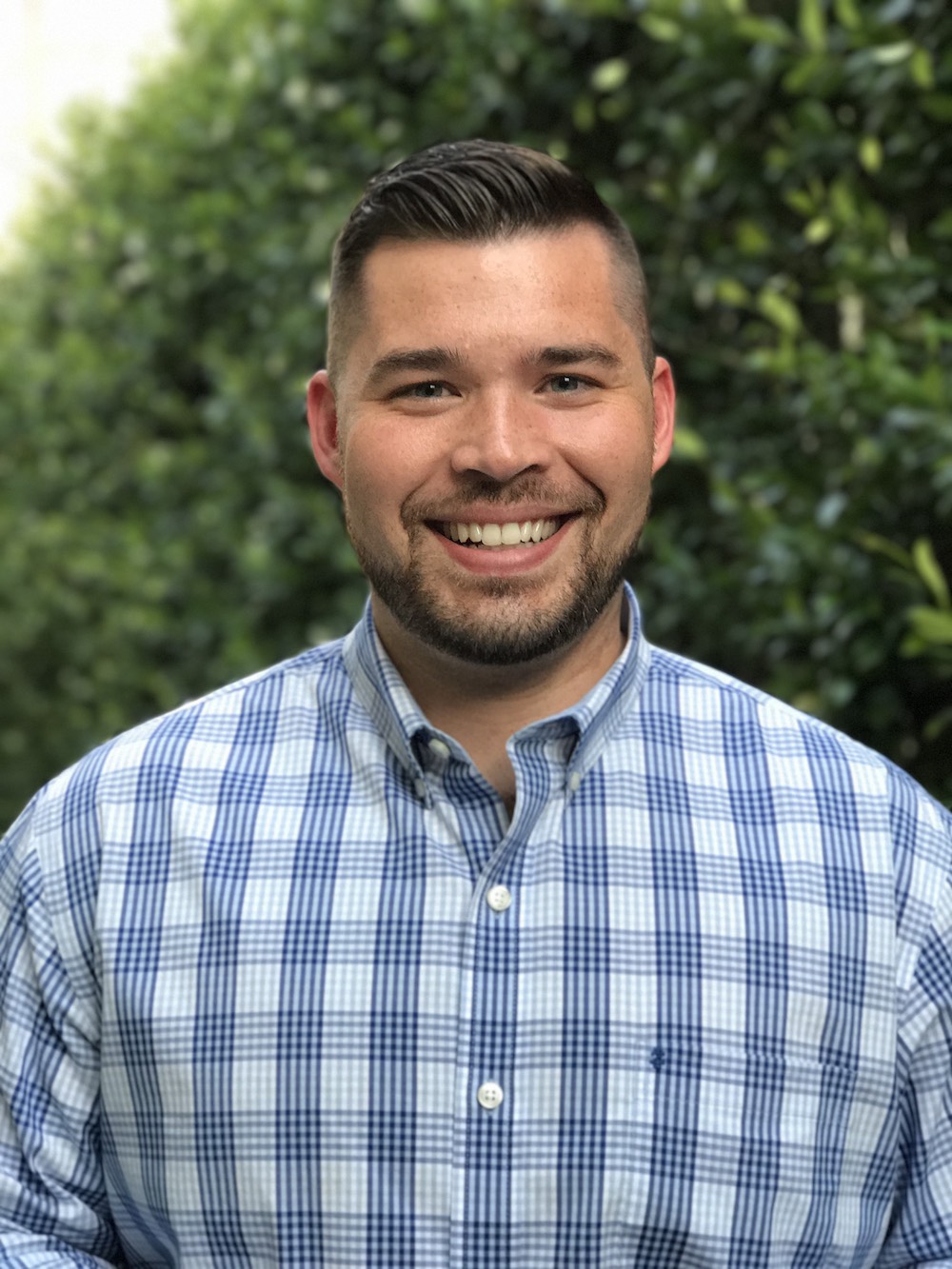 Josh Castellanos knew a few things when thinking about his career opportunities: He loved technology, media and entertainment. He wanted exposure to different parts of those industries and their businesses. He had an MBA, and he wasn't sure what he wanted to do.
AT&T's Leadership Development Program (LDP) turned out to be the perfect fit. As a rotational program that assigns three different roles throughout a two-and-a-half-year period, the LDP introduces many future-leaders to their passion. In his first rotation, for example, Josh led a team that helped build our fiber network in Georgia.
"It was definitely an eye-opening experience," he said, "as it gives you the true bread-and-butter perspective on how it all clicks together. During that time, the LDP ran leadership classes and courses with fellow peers across the nation. It was a lot of fun bonding with other people who were going through similar experiences."
Banding Together
One of those shared experiences included joining a few of the LDP committees. Josh co-led the LDP Newsletter Committee; a close-knit group of eight that pondered an ambitious, yet simple idea on the cusp of breaking through.
"We talked about doing a massive volunteer day that never got off the ground. Then, when I joined the LDP Engagement Committee the following year, we found out this team also wanted to do one. All we needed was someone to lead the charge."
Josh didn't hesitate to raise his hand.
"I identified the main cities where LDP participants lived including Atlanta, Chicago, Dallas, and El Segundo. It turned out perfectly as they were more than happy to volunteer across the nation. I tapped people in each city to chair their own volunteer event, and with April being volunteer month we could rally around a specific time. We kept it very open and ambiguous so the chairs of each city could choose whatever they wanted to do.
"In Dallas, they got together for a zoo clean-up. Atlanta helped with a massive cleaning project for the largest provider of permanent housing for low-income and homeless individuals and families. El Segundo painted maps, murals, and educational scenery on school walls. Another result we weren't anticipating was the effect of logging time. Employees who volunteer a certain number of hours put $100 towards their favorite charity on behalf of AT&T. Our group raised over $3,500 and made an additional impact on charities thanks to the LDP Volunteer Day!"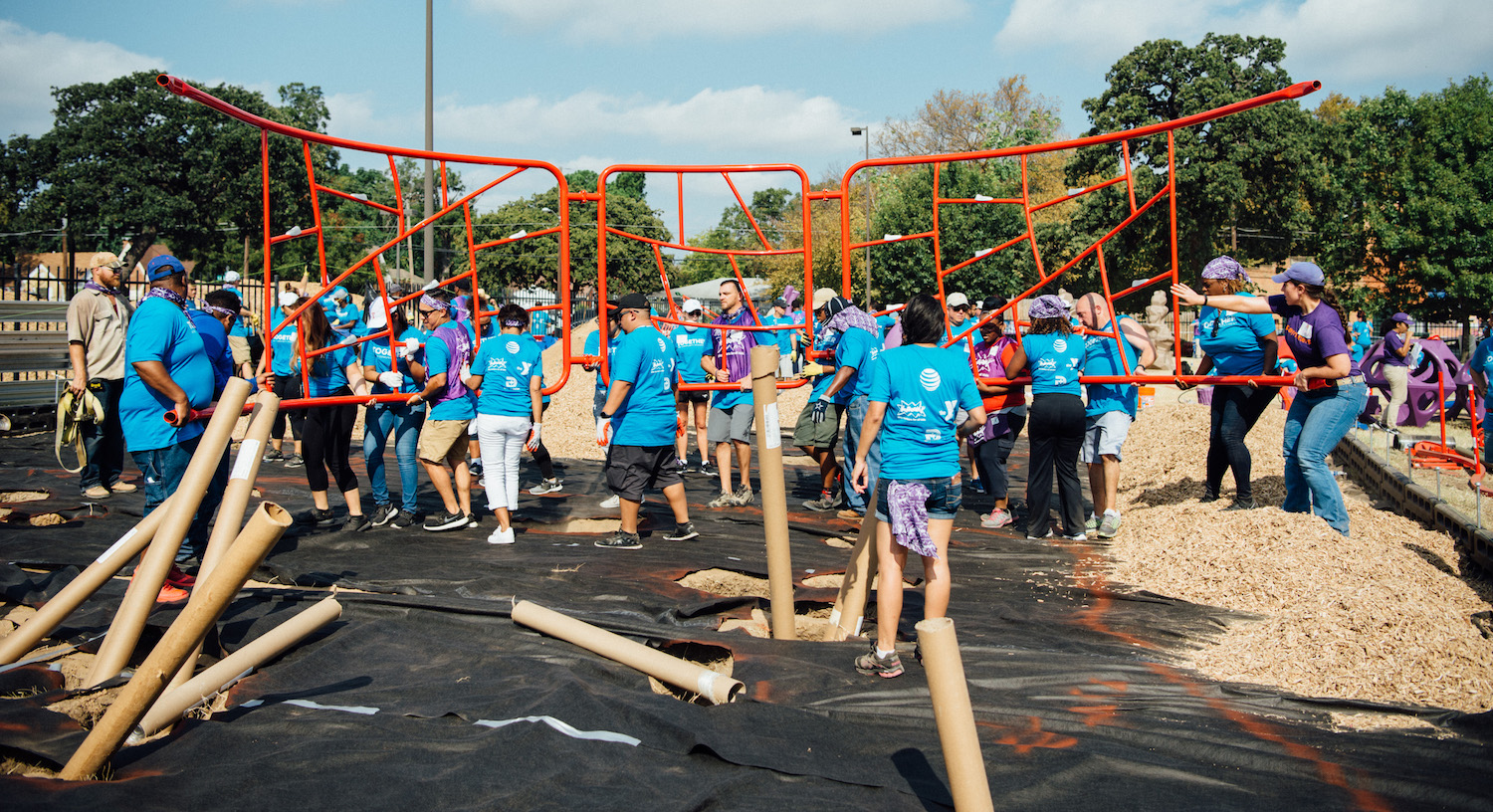 Learning as a Leader
Today, Josh is an LDP graduate. In his current role, he strategizes and runs cross-promotional marketing opportunities between AT&T and WarnerMedia. Identifying what moves the needle for many well-known brands comes with unique responsibility, and activities like running LDP Volunteer Day helped Josh build the foundation to prepare.
"LDP Volunteer Day helped me forge stronger relationships with my peers. The LDP itself spans over 30 years. There are tons of stories, experiences, and leadership levels throughout LDP alumni you can learn from. It's like a fun microcosm of AT&T that brings everyone together, lets you meet outside of work and make new connections."
There are plenty of opportunities available through the Leadership Development Program, enough that it may feel overwhelming for anyone just starting out. Josh's advice for those getting started, whether it's in volunteering or any activity with AT&T, is simple.
"You just have to do it. It can definitely be overwhelming looking at all the different events, just go to one and have fun. If you're interested in joining AT&T, the basics of knowing the industry and the company's focus is a good start. The AT&T Executive team regularly speaks at industry conferences where you can always watch the recording or read the transcript to get a solid baseline for AT&T's strategy and vision."
"It's always about getting your foot in the door. Once you get here, there are tons of places you can go. If there's any kind of job in the world, there's probably one like it somewhere at AT&T."
Explore Careers