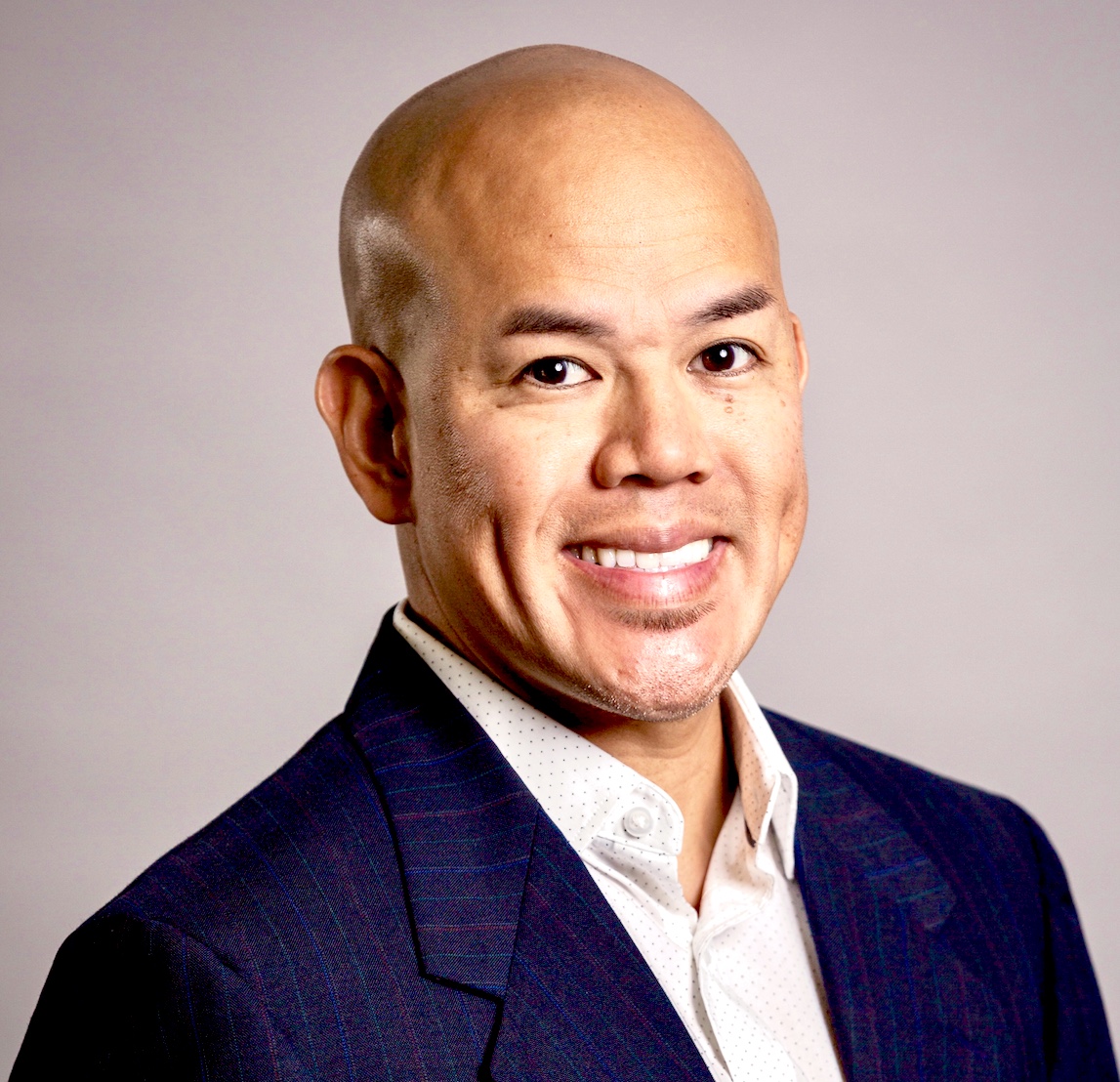 In business, Lester Asuncion stands at the front lines. With over 20 years of sales experience under his belt, he honed his craft with the old-school tools: door-to-door visits, a firm handshake, and a solid pitch to close B2B deals. Coming from a wireless background, he sought new challenges and opportunities to develop his career through the B2B Fiber Sales team at AT&T.
Lester still visits clients in person when possible, today's client visits are more often face-to-face zoom calls than traditional ones, pursuing leads who would benefit most from Fiber services. But it's not just one product he has to keep in mind. With so many businesses realizing their need for technical services like VoIP, data centers, voice lines and cybersecurity, Lester stays up to date on the entire product suite. AT&T, after all, is not just a telephone company anymore.
How does anyone keep track of it all?
"Training is the key," Lester said, explaining what makes a career at AT&T different from his previous roles. "AT&T is a huge company; you meet someone new every day. The training is readily available, and that's where I think we have the advantage. The onboarding process is great – there's training online and from our leadership. We have the roadmap to be successful."
Training isn't just sitting in a classroom. Most people – including Lester – just don't have the time. Virtual classrooms, either live or recorded, help them stay ahead of the pack. Lester listens to classes as one would a podcast, learning about the latest products, company updates, and career development tips from leadership. "There's an abundance of information and it's up to you how you use it."
"Some people take advantage of it. Those who are not successful are still figuring it out. They give you everything out here, and you use the tools that work well for you."
Regardless, B2B Sales can be a difficult role. When asked who would be a successful fit, Lester highlighted a well-rounded and flexible skill set.
"A lot of people can sell behind the computer, and there are others like me who love to talk face-to-face. Everyone can figure out their strength and be successful. Management is really good at figuring out what you're good at – whether it's email blasts or networking. For someone who's coming in fresh, just be well-rounded, sharp, and maybe don't get on social media too much." (Unless you're sharing something over #LifeAtATT!)
There's something new to learn in B2B Sales every day, whether it's from a client, colleague, or leader. Though Lester takes charge in developing his own career, he still works with a team that gives him new perspectives that can't be found alone. Lester was excited to share he was selected to be on the National Business Advisory Council where he meets other team members from across the country to talk about the latest in Fiber, share best practices and ideas so they can win as one in the market.
"I live in the Bay Area, and there's a huge melting pot of diverse cultures representing almost every corner of the world. It's great to connect and understand how to approach different kinds of customers. I've seen people who have been brought in from Customer Service and retail positions in the sales role."
Less than a year after he started, Lester was promoted due to his performance. Since then, he has continued to achieve and has been promoted three more times. The opportunity for advancement and sales contests (with prizes!) act as huge motivators. Everyone has a chance to win, and in Lester's own words, you can either work as an owner, or for the owner.
"I'm a huge MMA fan. Every day in Business Sales, I feel like I'm walking into the ring for the main event. I say a prayer, remember where I came from, and strive to do my best. This is my family, and I'm honored to be here."
Learn More