At AT&T, we have a strong foundation of mutual support and our employees build each other up to be the best they can be at work and at home. Hear what they have to say about what it's like to work here and how it impacts their families:
Lupita Sanchez-Cornejo
Director External Affairs

As a working mom with a demanding schedule, having flexibility at work is important so I can be a part of family events, whether it's enjoying a baseball game, ballet, a kindergarten recital or a school field trip. AT&T is very supportive and allows me to do a job I love, while still being able to enjoy quality time with my family. AT&T values having work-life balance and this is very important for my family and me.
Morgan Collins
Vice President Online Business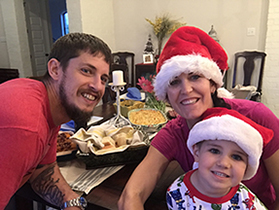 AT&T has enabled me to fulfill my passion to learn and grow my career while also allowing me to be a wife and mom. I knew AT&T was the right place for me when I was offered a new opportunity to work for a senior- level executive when I was nine months pregnant. Although it was a critical role, my leader supported me while I took time off to care for my newborn, as well as when I returned to work. In fact, in the roles I've had since, all of my leaders have genuinely shown interest in my work-life balance and ensuring that I am not missing out on important milestones and activities in my son's life. AT&T has also provided us with opportunities to move for new roles; this has allowed us to explore new places together as a family and create amazing memories and friends along the way. My goal growing up was to be able to have a career, but more importantly to be a mom. AT&T has allowed me the opportunity to do both.
Angelique Sotelo
AT&T National Business – Fiber Solutions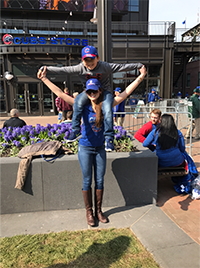 Throughout my AT&T career, my son has always been my everyday #motivation. I realize how blessed I am every day to be a part of a company that recognizes and encourages a healthy work-life balance. As a single working mom, I am always striving to encourage and guide others toward success through mentoring, empowerment and transparent leadership. AT&T has given me the tools to be an effective coach in the workplace, yet I have also seen growth and the positive impact those tools have had at home with my son. Every day I look forward to my #LifeAtATT because our company is constantly evolving, which means new opportunities are always arising!
Learn More