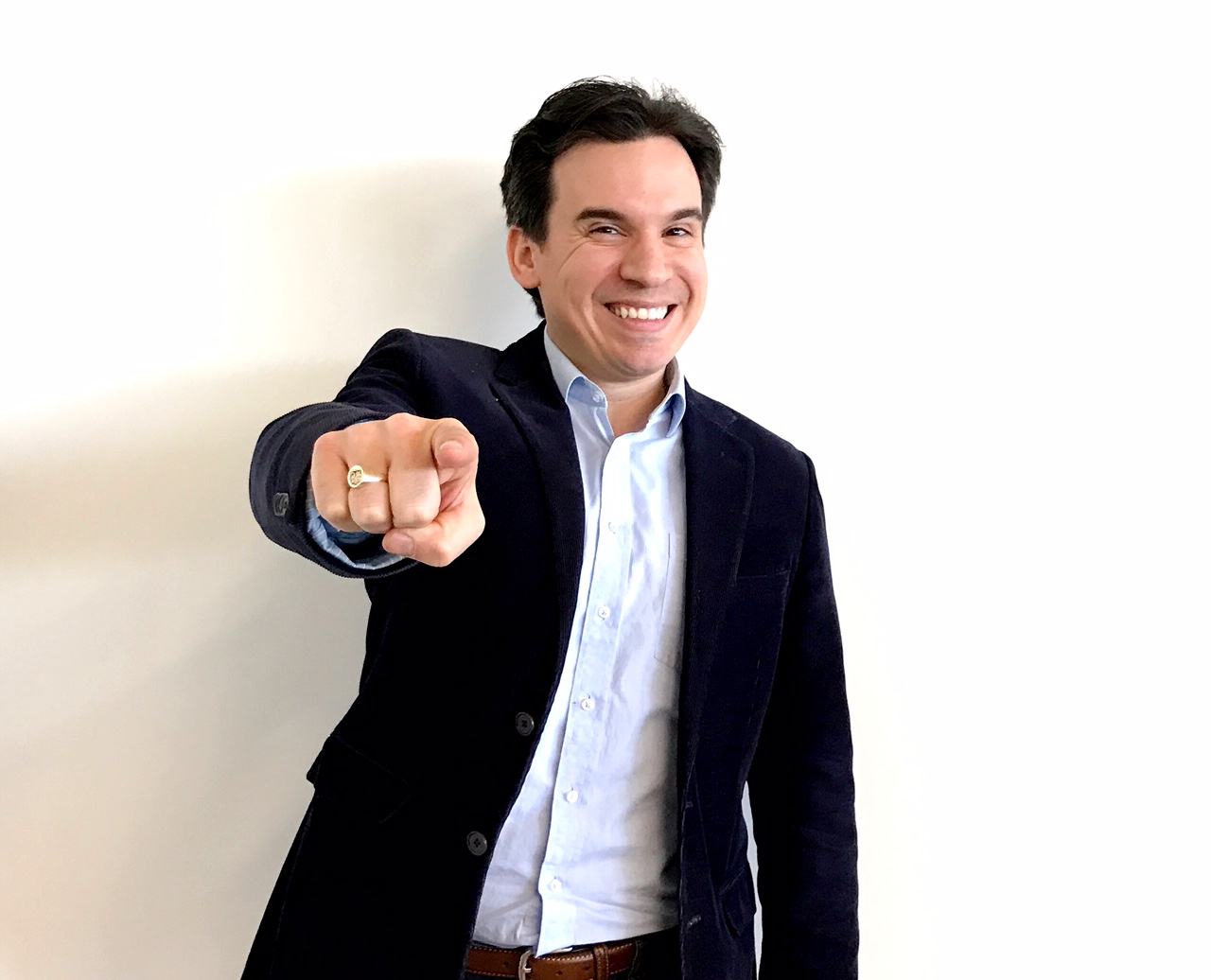 In each step of his journey through HACEMOS, Yovany Jerez learned something valuable – personally and professionally. It started around ten years ago. Working with the Hispanic Chamber of Commerce, he already knew what he was looking for when he took his first step into AT&T. With 43 chapters and 10,000+ members, HACEMOS acts as AT&T's Hispanic employee group (EG) and is among the largest EGs nationwide.
"One of my attractions to AT&T was its national and international reach, and the fact that it's a true technology company focused on STEM," Yovany said, reflecting on his choice of joining the team. "I always heard the company had good employee groups – so as soon as I joined, I also became a HACEMOS member."
Yovany has closely worked with the board of decision makers who help arrange the many fundraisers, scholarships and networking events HACEMOS is known for.
"To boil it down, HACEMOS really stands on four pillars:
Scholarships. Focus on raising funds. For me, that's very personal. I was a recipient of scholarships.
Champion STEM. I graduated last year with a master's in science and technology. I know the power of STEM. Both of my parents were engineers, and that allowed me a wonderful life.
Professional and personal development. You can't make it by yourself. I reached success because of the help I received from people along the way. Now, I want to give back.
Volunteering. There's no greater way to give back than to volunteer with your time and talents. Being an active member of the community is very important."
These pillars drive many HACEMOS members to get involved. For Yovany, each touches on a personal aspect. They help tie together his experience and development as a professional and as a person.
"If it's not personal enough, you'll often find that you don't have the time to contribute because it is not a priority. You have to come in with all your heartstrings attached to the mission. Many folks step into leadership roles seeking to do the bare minimum; instead, it is the duty of a leader to do more!"
That commitment to "do more" amounts to hundreds of thousands of dollars raised for scholarship opportunities. With each passing year, members are always aiming to break the previous record.
Tied Values
Golf tournaments, tamale sales, backpack donations – contributions come in many shapes and sizes at HACEMOS. Professional development opportunities help build towards a larger goal – that of helping employees within AT&T prepare for the future while teaching members of the community. For Hispanic Heritage Month – which runs from mid-September to mid-October – the employee group puts the spotlight on members who are making an impact.
"We highlight the great work HACEMOS Members are doing – both in AT&T and in the community. Our mission is tied to AT&T's values and mission. When we looked at the list of values our CEO published, we said, 'Those are HACEMOS values.' We see that intersection between our work as a non-profit and AT&T's work. It's bold, clear and ever-present."
Leading with Leaders
Speaking of connecting his work to AT&T, Yovany can't stress enough the importance of how HACEMOS impacted his career development.
"If you can demonstrate leadership and results with a team of volunteers, you can do it in any division of AT&T. If you are delivering your promises as a board member or chapter president, there's no question of what you can accomplish. The skills you pick up translate to business leadership. If you're a Director or Vice President at AT&T, this is the exact dynamic you deal with.
"My three key philosophies are: listen, learn and lead. When you step into these leadership roles in HACEMOS or any other employee group, you listen to the people who got you there. You learn from the institutional knowledge that already exists. You boldly lead. At the end of the day, my hope is that when people step up, they're not looking to rest on their laurels; they are looking to lift others as they climb the ladder of success."
HACEMOS, after all, is not just a name. Translated from Spanish, it means, "We do." Their motto? "Together, we do more."
"It's not an acronym. It's a word. It's a verb. I always liked that it's a verb. It means action. All members, all leaders…we have a bias for action."
learn more about our employee groups