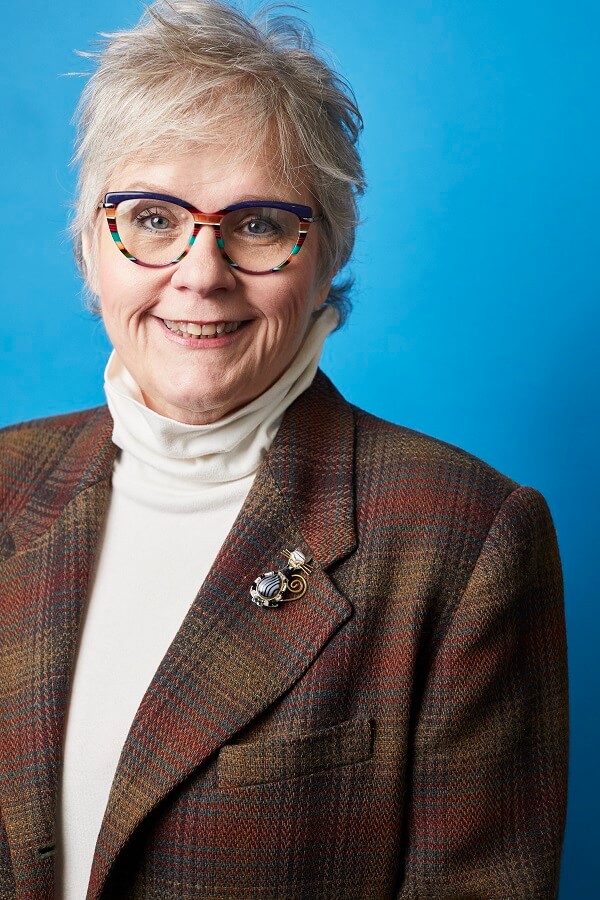 In 29 years with AT&T, Jayne has moved through a variety of departments. Billing Operations, Wholesale Customer Care, Controllers, Revenue Assurance and Shared Services Finance (SAART). These opportunities exposed her to the nuances of running a big company. It may have been no surprise, then, when she was approached to start a new chapter for Professionals 50 Forward. Sometimes referred to as P50F, the generational employee group is the youngest within AT&T. But if you ask Jayne, they have the most experience.
"Just because we are over 50, we're not all planning to retire. We are vital in body, mind and spirit."
Learning to Adapt
Employee groups at AT&T allow members to connect and meet outside of their typical network. Professionals 50 Forward was no exception – Jayne joined to get more engaged, meet people, and challenge herself by helping build a business (employee groups are 501c3 non-profits) from scratch. Technology, already a large focus in everything we do, is also a central topic within P50F.
"When I first thought about the tech challenge, I realized people don't give themselves enough credit for adapting. There were no laptops when I first started working. Very few people had cell phones. We thought we were hot stuff if we had access to a fax machine!
"Raising awareness of that adaptation was a part of why I joined. Just like any demographic, you can't make any assumptions about an aging workforce. We could be dealing with child and parent care issues. Some communities call us the sandwich generation, since it's family support on both ends, not to mention carrying a full-time job."
For those not involved, it may look like an uphill battle. But P50F members put their knowledge to good use – from spreading their message through internal communications to giving back to the community by working with seniors and their caregivers. Mentoring the next generation of leaders, whether it's through the public or with our partnering employee group oxyGEN, is another focus.
"We show the dangers of scammers and partner with retail stores to inform the community on basic phone management. We also support our values by working with and mentoring students in Historically Black Colleges and Universities (HBCUs) on making the transition to life after college."
P50F established their LifeLong Learner Scholarship, an offering to non-traditional students. Thanks to the combined efforts of the chapters, approximately $8,000 was raised in 2018, $20,000 in 2019, and $24,000 in 2020. A major success for P50F.
Outside of raising money, the group's same collaborative spirit goes into the AT&T Believes initiative. Speaking with homeless shelters, members addressed a challenge few seemed aware of.
"They certainly get the clothes…but no one talks about underwear. We started a campaign named 'Show you care, give a pair' and had fun with it. It's not a one-and-done thing either – we plan on continuing and moving forward."
Moving Forward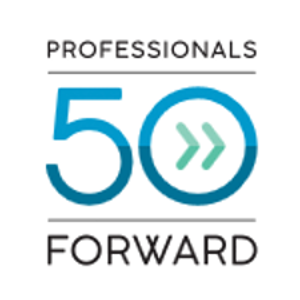 Jayne believes the success in Professionals 50 Forward's community work lays in the framework provided by AT&T.
"It's up to us, as an organization, to figure out our path to help on these causes. AT&T runs ongoing training, and we have the ability to interact with other employee groups at the annual conference. This expanded my network by leaps and bounds. It's a diverse group of people, and regardless of what other employee group you belong to – ethnicity, sexual preference, veteran, gender – you're going to be 50 Forward someday."
That said, age won't stop anyone from joining.
"We don't check your driver's license for age. We have a large membership, including people who are not near any of our current chapters. What matters is what you put into it. You can be a member on paper, but if you don't engage, then you won't get anything out of it. We want every member to get active, join the community and pursue things that interest them.
"That's really our mission: To focus on causes near and dear to our heart."
Learn more about our employee groups