We're overflowing with some serious AT&T pride after learning that we've again been named a FORTUNE 100 Best Company Work For. Our employees earned this recognition for the second year in a row.
We're proud that we've cultivated a workplace culture where anyone can achieve their fullest potential, and we're proud of the difference we make in countless people's lives each day. So we're saying THANK YOU, and raising a glass to our incredible employees who make AT&T such a great place to work!
Our employees weighed in on things they love about working at AT&T …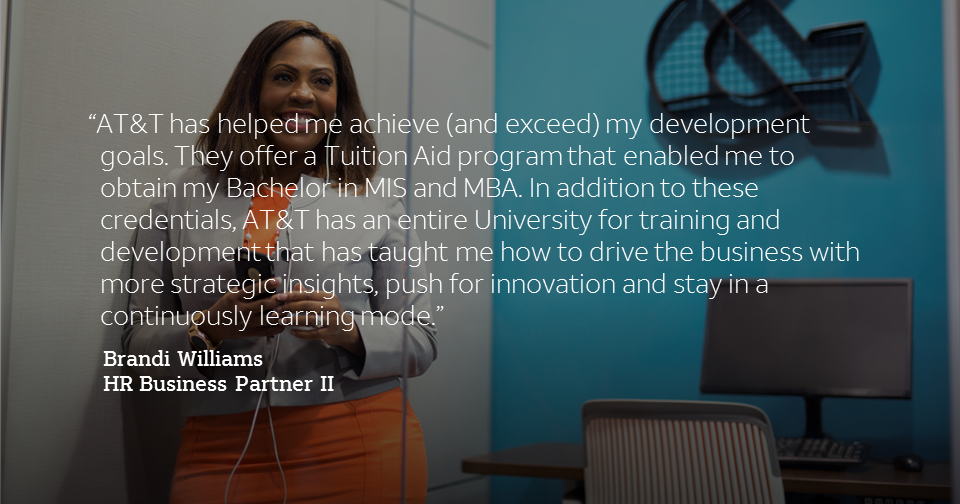 We have a myriad of opportunities for students and employees to expand their skills and build on their talents. From our college programs focused on things like B2B sales and cybersecurity to our award-winning AT&T University, we encourage continuous development, and back it up with a $250 million annual investment to empower our people at all levels.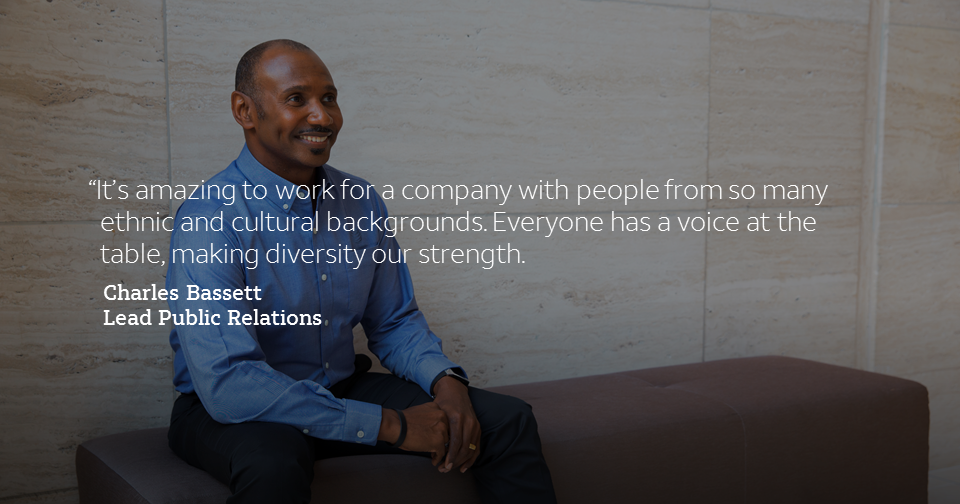 Without a doubt, our commitment to diversity & inclusion is unmatched. Whether it's our Chairman signing the CEO Action for Diversity and Inclusion pledge or our tens of thousands of Employee Resource Group members donating $870 million to scholarships. We prove each day that #LifeAtATT rocks!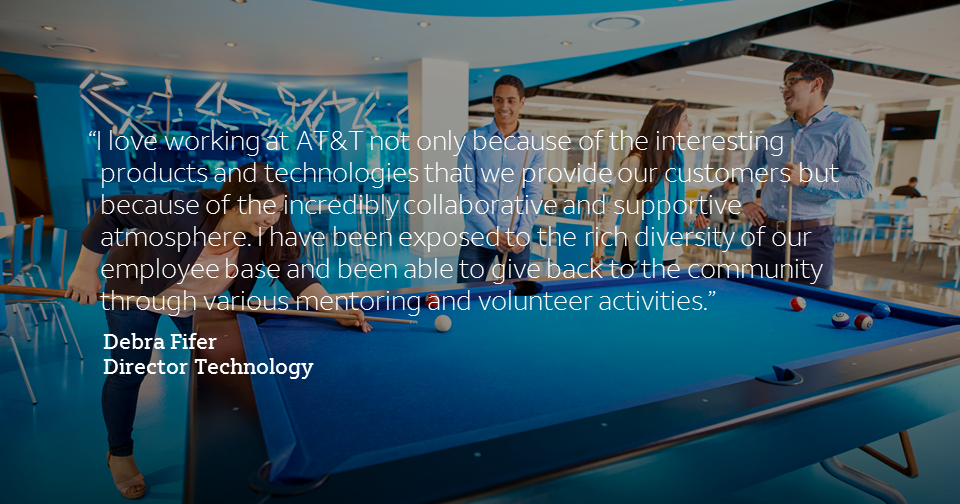 Our employees really give back. Last year they donated over $38 million to the communities we live and work in, and volunteered millions of hours to help our neighbors. We also value those who protect us: We've hired 14,000 veterans since 2013, and are on track to hire 20,000 veterans by 2020.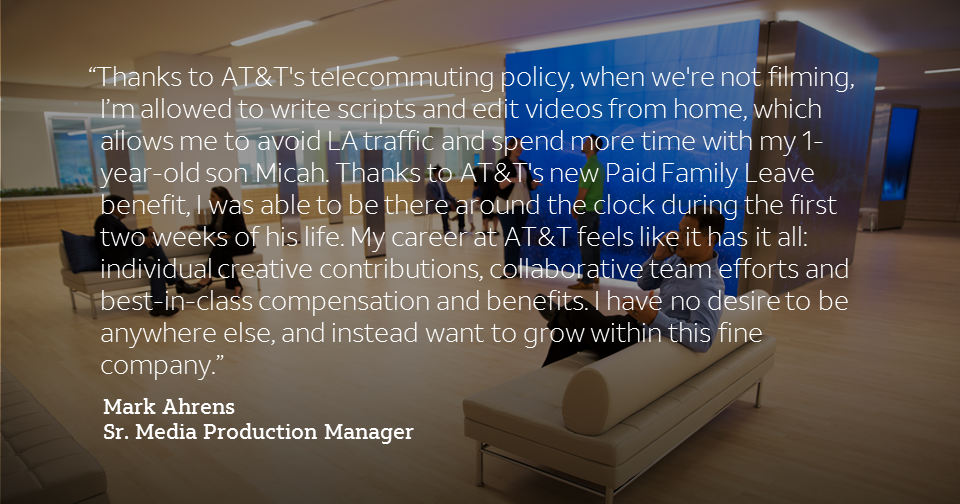 From competitive compensation and benefits (like our new family planning benefits) to best-in-class training and development programs, we give our employees the tools they need to be the best they can be at home and at work.
Here's a quick look at who we are and what #LifeAtATT is all about.
FORTUNE and FORTUNE 100 Best Companies to Work For are registered trademarks of Time Inc. and are used under license. From FORTUNE Magazine, March 1, 2018. ©2018 Time Inc. Used under license. FORTUNE and Time Inc. are not affiliated with and do not endorse products and services of AT&T.
Explore Careers