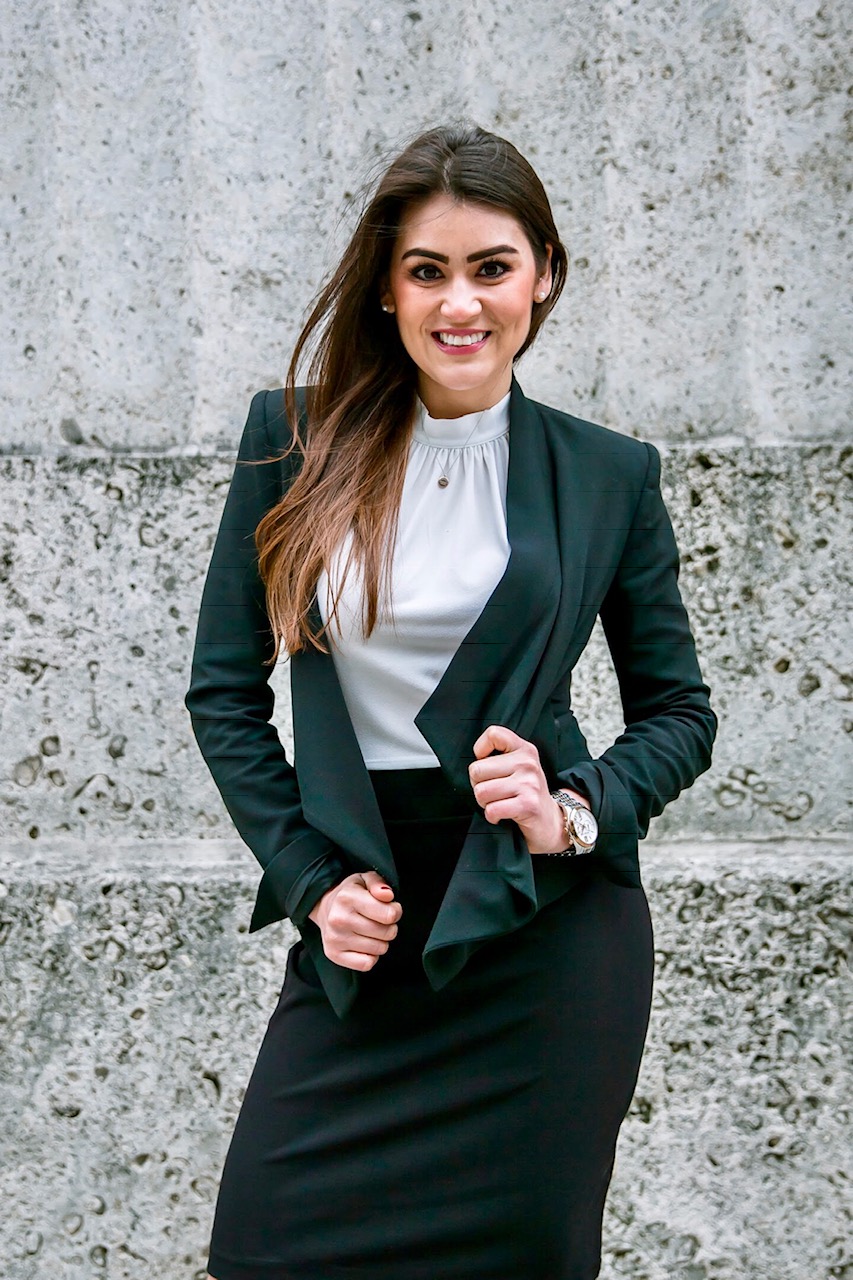 Angelique wasn't always in business sales; not by title, at least. Kicking off her career in El Paso, she learned the ins and outs of AT&T while at the front line in our retail stores. She moved further east along the years: San Antonio, Austin and finally Chicago. Though many people associate retail with customers in our stores, plenty of small (and not-so-small) business owners preferred working with Angelique in person. The interpersonal skills she crafted set the stage for a career move many years down the line.
Growing a Career
From retail sales to management, to growing and strategizing social media for the Michigan Avenue Flagship store in Chicago, to helping launch the Houston Flagship call center, Angelique's development with AT&T certainly wasn't a straight line. In the middle of it all, she made time to go back to school and earn her bachelor's degree. A goal she had pushed back to focus on career and family. Family, after all, takes priority for a single mother.
"The work was hard, but it helped develop my career – and I loved learning different areas of our business," Angelique said, reflecting on her time with AT&T. "It was time to take the next step. After texting with my old peer Marc about new opportunities, he led me to the Fiber role. On the same day of the interview, I got a call saying they wanted me for the position."
Angelique once waited for customers, but now she closes deals on their turf. She spends her days planning for the next big lead, discovering new opportunities on the road and building a professional network.
"The sky's the limit at AT&T. I'm a strong believer that you absolutely control where you take your career: what you put in is what you're going to get out. I think diversifying so much has been a vital aspect of my growth as I constantly look forward to what's next." Fiber sales isn't the final stop either. From here, Angelique and her fellow sales experts can move to a variety of opportunities in other areas of sales, management or consulting. They can even cross into other fields such as business, tech, marketing, and entertainment.
Selling as a Team
Angelique's Sales team comes from a wide variety of backgrounds and experiences. Some trained at our B2B Sales Development Program, others learned the trade at completely different companies with specialties like medical sales or credit card services. Every morning, the group gathers to discuss goals and updates on the latest AT&T products. Angelique's title is "Sales Executive Fiber Solutions" but other business offerings, like cybersecurity, can be brought to the table. This opens all kinds of possibilities, and with a big toolbox comes an even bigger learning curve. With the help of her team, Angelique gained some perspective that led to her own selling style.
"The best thing you can do when coming into a new role is observing your teammates, your boss, and ask questions. I would sync up with each of my team members and see what they did. I only had to shadow twice before figuring out my rhythm. In this role, you see week-over-week, month-over-month progress. I felt growth each week and refined my approach and tactics. Going out into the field with my boss JD, really helped, I could see how tactical he was."
Sales comes with plenty of challenges, but a fun team can go a long way. Between the support of her teammates and running friendly contests between selling groups, Angelique enjoys the everyday camaraderie.
"A lot of us are just starting to get into it, and I can see my team's constant improvement. We have such a different assortment of backgrounds, you can see the hustle and work ethic, and it helps us be the best we can be."
Learn More