Employee Groups at AT&T often have a central theme tying them together. That theme may be generational, ethnical or a shared mission. However, any employee can join any employee resource group, no matter what their background is. It's thanks to this culture that Jacqueline Jewell, Chief of Staff at AT&T, joined FACES: The Filipino-American Communications Employees of AT&T.
Before this employee resource group formed, it was split into separate branches – the earliest opening as the Filipino American Advocacy Associated in the Midwest in 1985. It wasn't until 2010 that the groups combined to create the FACES National Board, establishing today's group that shines through its culture and community.
"We build everything around four pillars," Jacqueline said, explaining what drives so many FACES events. "Culture, Community, Charity and Education. I think where we shine is in the cultural aspect. We try to bring the family feeling that is Filipino culture. Letting anyone join plays a big part in that."
Starting a conversation
Many of FACES' most popular events are based on food. The Taste of FACES, for example, has members share homemade dishes as a way to start a dialogue. Visitors can learn a little bit about Filipino history, such as independence and where the Philippines are at today as a country. Even before joining the employee group, Jacqueline worked with many team members with Filipino backgrounds.
"I joined FACES because I was passionate about Filipino culture. I had personal ties to the Philippines and having FACES around helped me better understand and support my teammates."
Of course, culture is just one of the four FACES pillars. The group is particularly proud of their charity events, such as golf tournaments that help raise money for scholarship programs in California.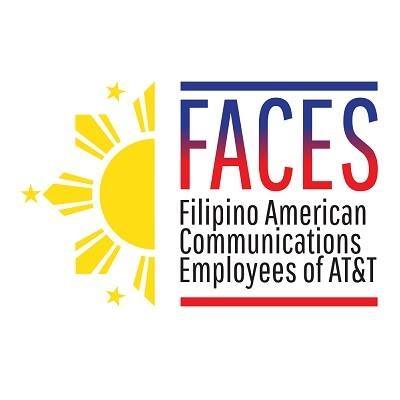 "They bring a lot of people from different organizations together. It wasn't our first time running it, but [in 2019] we sold out. It was a great way to partner with the community and have people from all levels of AT&T help. We raised over $20,000 in scholarships! The next big event we have coming up is in October, that's Filipino History Month. We're working on projects to highlight our members – share their stories, recipes and experiences with living in the Philippines. We'll be spending the whole month focusing in on and engaging with our members."
Small group, big heart
Although FACES has big plans, the group doesn't slack on local events either. From dragon boat races to participating in the AT&T Believes initiative, there's no shortage of gatherings for each chapter to join.
"If you're interested in building up relationships and finding a family dynamic at work, FACES is the place to do that. Everyone is always willing to help and support each other no matter what. I had to make a big move across the country just a few months ago and had connections to the city I was moving into. Thanks to the group, I was able to make a big life change. We may be small, but we still take care of our people."
Learn more about our employee resource groups