What if selecting your work schedule was as easy as pulling out your phone? That's what our retail employees are doing thanks to Your24, a phone application that enables them to have more flexibility when selecting their schedule. With the help of our Workforce Operations team, Your24 addresses pain points that bog down many retail jobs.
"We wanted to put scheduling in the palm of [the employees'] hands," Robben Kniffen-Rusu, AVP Workforce Operations, said. "With the app, we've provided them with more info than ever before. We're empowering them to make personalized decisions."
How a flexible schedule is easier with Your24
Our retail teams previously selected shifts one week at a time. Workforce Operations conducted a trial for the Your24 app in select locations, gathering employee feedback and implementing recommendations provided to make it more user-friendly. In September 2019, Shift rolled out to all AT&T retail stores allowing employees to have more flexibility when selecting their schedules a day at a time.
By accessing data for their specific store, Your24 can display retail employees what hours tend to have more customers (meaning more sales!) and what hours their peers have already selected. Instead of choosing schedules week-by-week, our people now have the freedom to select their shifts day-by-day, as early as a month ahead of time. Students who need to schedule around classes, working parents who want to spend more time with their families, and musicians looking for a side-gig are just a few examples of people who can benefit from a flexible schedule.
Hear from our Your24 users
Reviews quickly came from first-time users. Take a look at what they had to say: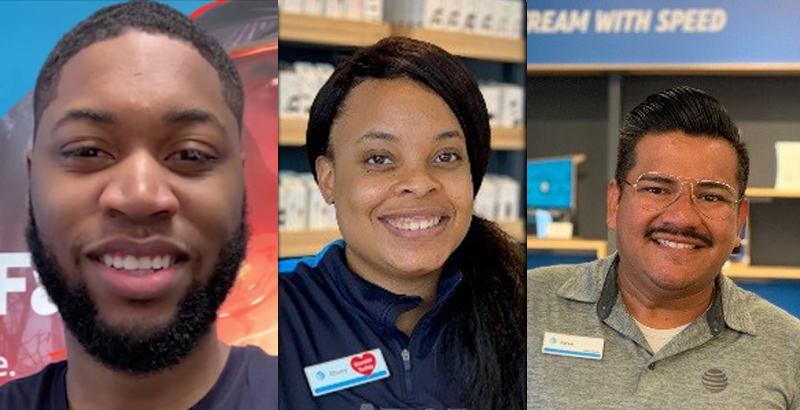 My experience using Your24 was very seamless and I enjoyed the options to bid on different days of the schedule.

– Cory Ellison
With Your24, I selected more mid-shifts in October so that I can take my nieces and nephews to school.

– Ebony Dennis
With Your24, I noticed Sundays were busy in our store, so I selected some Sundays to maximize on the traffic.

– Rafael Perez
We're excited to see our retail teams make the most out of more flexible scheduling through Your24. Many retail employees transform their positions into other opportunities such as marketing, business and technology roles through our resources and mentoring opportunities.
LEARN MORE ABOUT OPEN RETAIL POSITIONS!