The future success of AT&T relies on the strength of its leaders, especially when it comes to our future financial stability. We are dedicated to fostering and molding top talent that will lead us into the next generation. How? With our Leadership Development Programs. In utilizing AT&T resources and expertise, students pursuing a career path in finance are exposed to various areas of the business through rotations and taught management skills that will launch them into leadership roles within our innovative organization and beyond. Learn how participating in the Finance Leadership Program helped Jason build a strong platform to begin his career.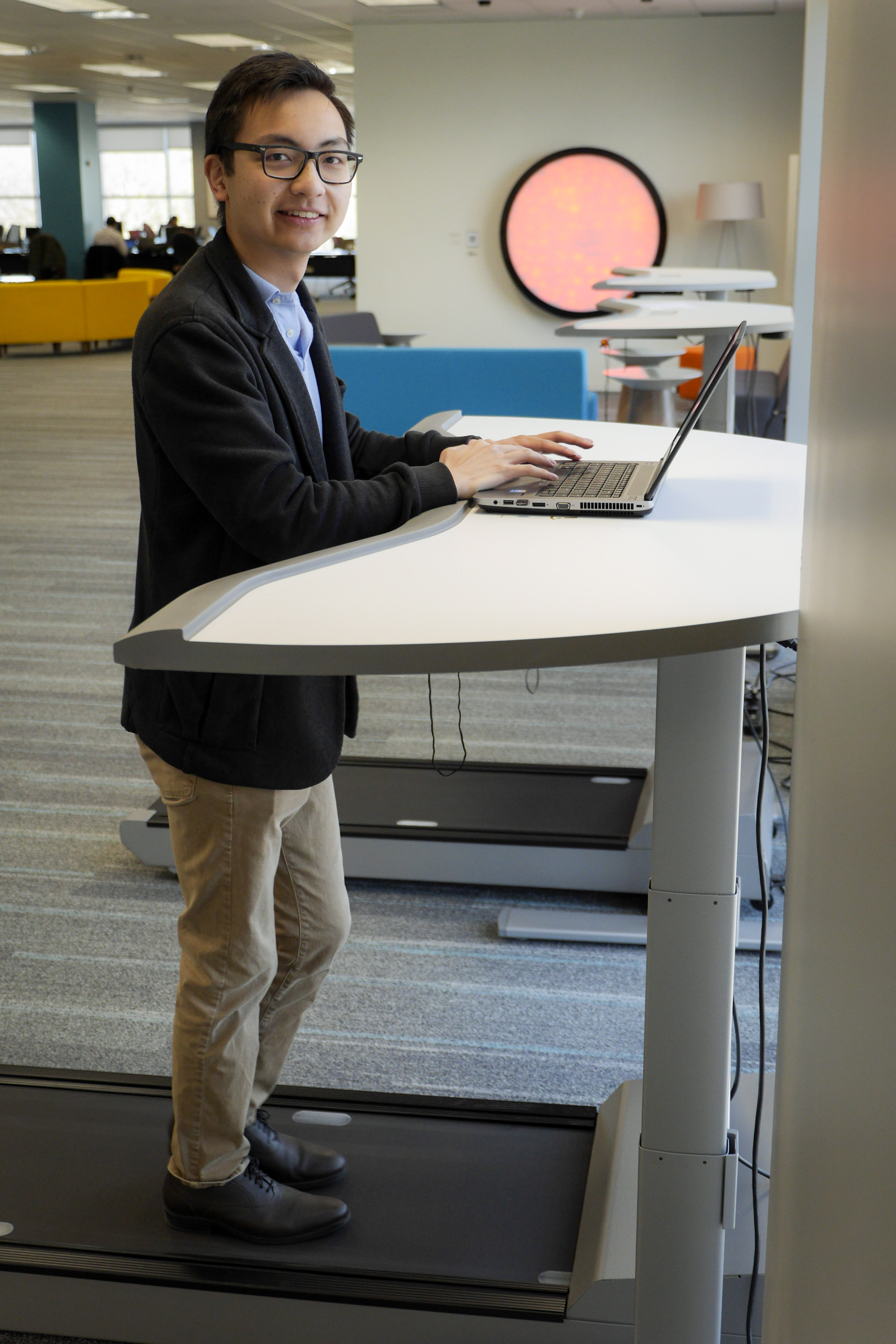 I still vividly remember recruiting season. Stumbling through a full quarter of career fairs, resume submissions, nervous interviews and, if lucky, job offers. But let's not get ahead of ourselves. The reason I'm writing to you today is to convince you that the whole process for AT&T is worth it. My first year of being an FLP certainly has been.
Value – The most valuable thing about the leadership program is that our senior leaders actually treat us as future leaders. Because of that, your exposure is going to be enormous. Most senior leaders that you reach out to, even those that indirectly manage thousands of employees at the highest level of the company, are willing to sit down for one-on-one lunches. As part of the program, you will always be valued in the company.
Development – Because we are valued at AT&T, management invests tremendously to ensure that you have constant personal and professional development. In my first year, I've taken numerous leadership courses and certifications. I rarely feel bored because there is always something new to learn. In addition, the program is designed as a three-year rotation so that as soon as you start feeling repetitiveness in a role, you are moved into a new fast-paced learning environment. One year of your rotation will be set as an Operations role, so even if you are an analytical Finance person like myself, you will get the chance to oversee employees and improve your management skills.
Opportunity – Due to the vast size of AT&T, there is a lot of opportunity depending on the business unit and function that you want to work in. You will also be able to experience many different cultures and job roles so that you can find the environment that best suits your skill set. It's possible that I have always worked in Finance due to education, but am actually significantly better in HR or marketing. The rotational nature of the program provides the opportunity for me to see if Finance is really what I'm best at. On a side note, our program directors are excellent at working with you to ensure that you are placed in a role that will benefit you.
Don't get me wrong, it's not all rainbows and sunshine. For some, being able to experience new roles and environments is amazing, while others might hate the constant change. Once you finally feel like you are getting cozy after a year, you are transitioned to a new unit with new challenges to face. Personally, I wouldn't trade my experience for anything, and I'm so glad that I chose to be in the FLP program.
What better way to gain valuable corporate finance experience than immersing yourself in various leadership roles and networking with senior influencers at AT&T? Don't miss out on this opportunity to let AT&T help you reach your full potential.
Learn More